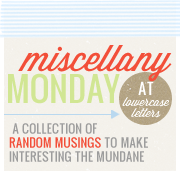 1:Confession
I do not have a knack for decorating... my house has looked the same since we moved in almost 5 years ago. Case in point, the boys/guest bathroom still has these hanging up:
The twins are almost 6... and oh yeah, we do have another child that is already 3. Sorry Reese!
I went to FOUR stores yesterday looking for some kind of new decor for the boys bathroom. I came home with 2 packs of ornaments and a red decorative plate???
... told you, the worst.
So anyway, we are planning on having the twin's bday party at our house again this year, so we have a deadline to get this house updated. We already rearranged some furniture- now for the decor.
These prints I bought at an art show by John R. Duke will be my inspiration for the living room:
Love the colors! (and with red couches there is only so much we can do ;)
Horrible waste of space....
I am searching for cool mantle ideas- getting rid of my sorry attempt at abstract ;)
And I need something new for these shelves:
We rearranged our bedroom and need something for over the headboard... I won't even tell you the husband's ideas- let's just say there were some creative slogans thrown around ;)
So all this dreaded decorating stuff has lead me to this:
2: Pinteresting
Pinterest did not appeal to me at first... like I really need another thing to do online. But, since I started looking for decorating inspiration, I am loving it. All these pictures are in one place instead of a folder on my computer that I have to search for... awesome.
I don't have a lot of stuff, but here are my boards so far
(if you're into that sorta thing)
Playing dress up and pretend is one of the boys' favorite games, so I look at Halloween as an extension of that... they just get to play dress up with a million other kids.
Reese LOVED his costume. He got to wear it 3 days in a row, and he was still upset when he had to take it off.
Goose and I haven't dressed up in about 4 years, but thanks to my friend Jessie's costume party, we had an excuse ;)
My little Pyro, Ice Man, and Beast:
With Mama Storm and Daddy Wolverine :)
(and I finally got some pics with my new camera- LOVE!)
4. Palmer
My new niece will be here any day... Praying for a smooth and healthy delivery! Can't wait to meet her! :)
Happy Monday y'all!!