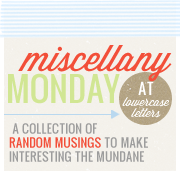 1. One Year Down
Nolan and Ty graduated Pre-K on Friday. Cutest thing ever. (pay no attention to the kid in the back... ;)
Today was officially our first day of summer break, and we did nothing but veg out all over the house. I guess I should get some kind of routine going or the twin's little brains are going to be mush before they start kindergarten.
2. Haircut
Reese's hair was getting out of control so he got a new 'do.
I was so excited to get some new bracelets from my BFF Jess for Sailor Studio- She makes fabulous beaded wrap bracelets, and we add the enameled pendents. We uploaded some new summer stuff to our Etsy shop, and I am working on a new website through this website builder I found for small businesses.
We also made some fun Braves earrings.


I would love to make a pair for myself... but who knows if we will go to a game this year. For as much as Goose "loves" the Braves, we sure don't go and support them very often. I really enjoy going to the games, especially when we get good seats! (hint, hint husband)
We got to hang out with Baby Sadie on Sunday. Nolan and Ty are surprisingly sweet to her...
Of course, Reese wanted nothing to do with her. I have a feeling if we have another kid, he might have some jealousy issues.
I have had a really hard time getting back into my (already spastic) routine since we got home from the beach. I feel like I need some kind of life organization manager to come help me get it together.
Then, maybe I could post something more than once a month. :)



HAPPY MONDAY!! :)