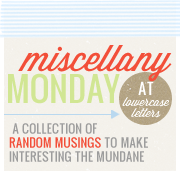 You can not even imagine the amount of stuff we fit into the armada for our family of five...
I always over-pack, yet somehow forget the most important things... like beach towels, or goose's swim shorts, or sunscreen. One day I am going to make a beach packing list and actually remember to use it.



Vacation equals me not being an obsessed, neurotic workaholic and actually relaxing and enjoying time with my boys.
Okay, I lied, I actually brought some of our new wholesale catalogs down and will probably stop by some of the local gift shops... but that is it... promise.
My long lost love of reading has finally been appeased... None of the heavy, heart-wrenching stuff I usually read.... Just meaningless, fun books that are pure entertainment.... my brain is taking a break this week!
I have a weak spot for Dean Koontz books, they are always so different- he's got a fantastic imagination.
I must be getting old... I no longer have any desire to bake myself in the sun for 12 hours a day while at the beach. I am much more concerned about sun damage and how my skin is going to look in about 20 years. I tan easily, but still... I would much rather have a light summer glow and less wrinkles later than be rockin this look for the summer:
I don't go anywhere without my 30 SPF. :)
As you know, Tybo has 4 imaginary friends...
Mackey, Sweedy, Jason, and Lax have been part of the fam for about 2 years now.
Well, this past week, he added a 5th friend to his pretend posse.
Yes, Koolaid is Ty's newest pal who he says, "makes him something to drink whenever he is thirsty."

and yes, Goose asked him if Koolaid is a giant purple glass pitcher that busts through the living room wall saying, "oh, yeahhhhhhhh".... Ty didn't get the reference. ;)