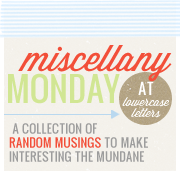 Mike Rowe should have been at my house this week because oh my word, was it d.i.r.t.y.
also, absolutelyincrediblygross.
The boys spent their entire spring break at home with a SERIOUS stomach bug...

For all you mamas out there with little babies... you think baby poop and spit up is bad, just wait until your "big kids" get sick.
and throw up everywhere... in the bed... in the car... in my lap.
(for those who live in the area, if you happen to have seen a crazy blond girl trying to drive with her head stickin out the window down '78 on Friday night... that was just me. Ty threw up all over the backseat on the way home.ga-ross.)
I think we are finally seeing the light at the end of the tunnel... although goose just went to bed early saying he didn't feel good. Pray he doesn't get it too!
Goose and I have beautiful friends named Heather and Jonathan Cape. Long story short- Heather became pregnant with her first child and through her prenatal visits found out she had leukemia. She was able to continue the pregnancy and wait on treatment. She gave birth to an adorable little girl and is now in treatment for a very life-threatening disease. They are going through something most of us can't even imagine, and they are in our prayers daily! Heather writes a wonderful blog sharing her story and has been on news programs spreading the word about bethematch... Go check out her blog here :)
If you don't know what bethematch.org is, please go check it out and sign up to become a donor. Goose and I both did it. You simply sign up on their website, they send you a free kit in the mail, you swab your cheeks, and you send it back in. Then you are on the registry to potentially save. someone's. life.
Do you know what they are? Do you use them? Would you use them?
If you have a super fun fancy smart phone, scan this and see where it takes you!! (and let me know if it works...)
Also, click here to like Sailor Studio on Facebook and enter to win a little wearable art =)
I think not.
Happy Monday Y'all!!