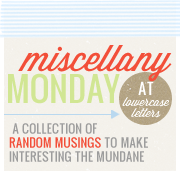 1.

Guys are gross... I know I have said it before, but the older my boys get, the more yucky dude things I have to deal with... For example, Ty came up to me today and said "Mom, look!!" I turn my head and look at something indistinguishable in his hand, as he says with a wide grin, "It's my toenail."
2.

I heart copper. I had a lot of fun trying to get a "tie-dye" effect with enamel this week. Still working on it, but the earrings are turning out pretty cool.
I have also been on a serious flower kick and wanted to do something 3 dimensional for the gallery... so I cut and shaped these flowers out of sheet copper:
The flowers were enameled and fired about 20 times each... it took some time but I finally got them to look the way I envisioned... I still want to add some leaves and create about 6 more flowers to complete my little garden. =)
3.

After working like crazy last week to get prepared, we had our Spring Fling and March Art Stroll at the gallery. Of course the weather was beautiful all week... then crazy thunderstorms just had to show up on Saturday. There was a Blue Grass Festival going on as well, and the rain definitely put a damper on the whole day... but, with less people there, we were actually able to relax and enjoy the music.
One of the bands played inside... they were really good =)
(me, mom, and Brit looking festive)
Mary and J.T.(my little bro) did an amazing job with the food!
4.

I have a pretty great husband. Recently he has picked up all sorts of slack around the house because of me working. He did all the laundry and cleaned out the boys closet the other day while I was at work...
5.

I started a fast today. I fast pretty regularly, but it is usually just one day a week.
This is going to be a little more intensive, and I would really like to share my experience this time...but more on that later. =)
______________________________________

Happy Monday!!