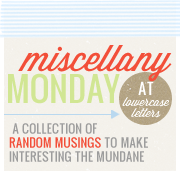 1.

I got a new phone... Thank you everyone for the reviews on my last post =) ...we went with the EVO (and no it wasn't because of the ridiculous kick stand... does anyone actually have time to watch movies on their phone??) basically it came down to price... and the camera was really nice =)
We will see how it goes. Sprint has a 30 day guarantee thing, so if this thing ain't rockin my world by then, I'll be getting an iphone.
(Hopefully, it won't get broken before then... Goose REFUSES to get insurance on anything electronic, so it will be pretty sad when the boys decide to play the "kicking game" with my phone and I am totally out of luck.)
2.

Valentine's Day has never been a big holiday in our house... but it is usually the one day a year I get flowers (the hubs isn't the most original guy on the block)
We will see if he comes through this year (he hasn't got home yet from visiting his mama in the hospital- she had surgery today, and everything went well- Love You Mama B! )
3.

I just realized Sunday night that the boys are out of school this week... something called Spring Intersession... hmmm, all we had when I was in school was Spring BREAK... and it was not in the middle of February.
But, thankfully, it is supposed to be really nice outside this week, so I am excited to have some extra time with my babes =)
4.

Sailor Studio just reached 300 fans on Facebook- Yay! I worked on our Etsy store more this week, got a few things posted. We got our first Etsy sale on Friday... from someone in California :)... now I just need to take better pics of our stuff to get more uploaded online... (To read more about why I LOVE my job: Click here =)
5.

We had our annual Christmas tree burnination party this past Saturday... some good redneck fun was had by all =)
(sorry about the video- I took it on my phone and wasn't quite sure which way was up ;)
Happy Valentine's Day Everyone!!