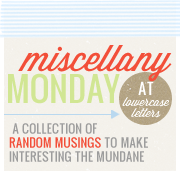 Goose told me to stop by the store on my way home Saturday night and said we need: eggs, milk, and bread…
Snow in Georgia equates CHAOS… if the weatherman utters "possibility of snow," every grocery store is emptied and people start driving with their hazard lights on.
We have been expecting snow for a week- and last night we definitely got our fair share- 5-6 inches in our front yard, which is huge for the outskirts of Atlanta…
The boys are loving it =)
2.

Ty and Nolan turned 5 right before Christmas.
5 YEARS OLD!
I actually tried my hand at making their cakes and they turned out pretty well…
Of course, it wasn't until a week later when we all looked through the pictures that I realized what the "river" looks like from a certain angle…
Sorry everyone!
Leave it to me to be that unobservant…
Really didn't mean to make an X-rated cake for my 5 year old.
Did any of my family notice this????
3.

December was a crazy month for Sailor Studio- we sold almost all of our store inventory which is amazing because now we get to work on a whole new line for spring and summer- we have so many new ideas we can't keep up- so, so blessed to be busy! =)
(Of course, I did take the time to make myself a little Christmas present =)
4.

So I am working on updating the online store and hoping to get our new items up this week which means…
Check back on Friday! We will be doing another giveaway- from our new Sailor "Sweetheart" line for Valentine's Day.
Here's a sneak peek of one of our personalized bracelets- Anniversary date can be placed on the reverse side.
5.

I just realized this is my first post of the year...
Hmmmm- I guess the "blog more" resolution is already out the window…;)