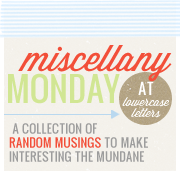 (this is my cousin, Liv... we all looked like this within about 10 minutes on the course =)
1. We ran the Marine MUD RUN on Saturday... I never thought I could be so sore... It actually hurt to drive this morning... and I almost dropped Reese trying to help him out of the car.
BEFORE SHOT:
Me, aunt Tanya, cousin Christy, and aunt Gina- Medic Please!
AFTER SHOT:
It was exhausting, a little scary at times

(like when we had to lift each other over our heads to get up a 15 foot wall- Eeeeek!)

but it was so fun, and such an adrenaline rush!!
2.

We drove our Armada to the Mud Run... which means that after the race, we had 4 absolutely disgusting people riding in it for 2 hours until we got to the campground...
which means our vehicle now smells like sweaty feet and cow manure.
I almost threw up when I opened the door this morning.
Febrezin' it. did. not. help.
3.

I am really starting to think Reese (who is 2 going on 25) is going to be a lawyer when he grows up... that or a politician. He will argue over any and everything!
Like today he found a pen, and said, "Mom, what's this?"
I said, "It's a pen honey."
He said, " No it's not Mom. It's a shiny pencil."
(we went back and forth for about five minutes until I gave up... we no longer have "pens" in my house.)
4.

We sent out the first shipment of orders for our Sailor Studio online store this morning!
I am sooooo incredibly excited (and a little shocked) that we actually got this business up and running. We still have a lot ahead of us, but it is all coming together!!
Thank you everyone for your support, prayers, and kind words- It means so much to all of us!! =) (and don't forget to enter our giveaway here... I will draw a winner tomorrow!)
5.

When you have 3 little boys, you learn really quickly that there are a lot of things that are completely out of your control... Boys are CRAZY- they wrestle and fight and bite and push and smother and strangle each other constantly.
They trip and fall, get bumped, bruised, scraped, and scratched
The world is their JuNgLe GyM...
and so is our living room.
But, I thank Jesus every day for them... I couldn't imagine my world without these little guys =)