I decided to join in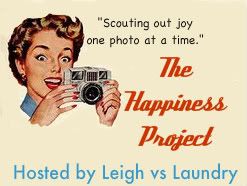 Basically you are supposed to post a picture of something that makes you happy...
Can you guess why this picture makes me happy?
Well if you are one of the lucky family members going with me...
We will be at the beach in exactly... wait for it...


25 DAYS!
Oh yes, I am sooooooo ready for this vacation... all for one thing.
Those pesky 10 pounds...
But the countdown is on.
And I am a very. determined. woman.
Soon to be called...


the

incredible

.

shrinking.

woman

.

30 day 25 Day Shred, Here I come!